There is a narrow wall (33 inches wide to be exact) between the dining room and the butler's pantry in our house. I have been looking for an affordable treasure to put there since we moved in three months ago. Nothing I found at furniture or antique stores met the criteria of being affordable, adorable, and less than 33 inches wide.
Until I came across a Grandin Road catalog in my mailbox. I noticed a really cute chest in it. It was slightly different than the one I ended up with.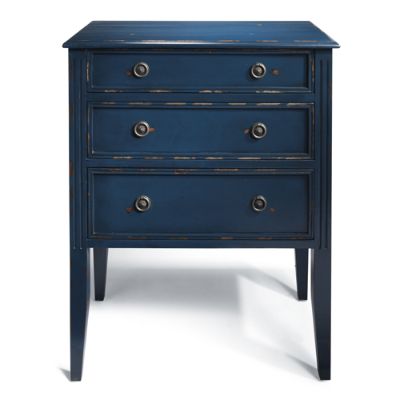 I went to their website thinking I might order it. Instead, I ended up ordering this one:
It was on sale for $179 plus $10 additional shipping. (I had a free shipping code that covered the rest of the shipping charge.)
For that price, I couldn't lose. If the wood hadn't lived up to my hopes, I could always paint it.
A week later, it arrived and I am enchanted with it. The assembly was just screwing in eight screws.
I love the brass hardware too.
Have a wonderful weekend,
Eilis
Linking up with:
Furniture Features Friday at Miss Mustard Seed
Feathered Nest Friday
No Minimalist Here