Come on in!
I'm delighted that you have stopped by on Day 3 of the Fall in Love with Texas Blog Hop!
Do you remember those cartoons where the characters were stranded walking in a desert
until, at last, they came to an oasis? Suddenly, everything was perfect.
That's how fall feels to me after four really hot months in Texas. When I ordered this "hello FALL" pillow from T.J. Maxx this summer, the temperature outside was stuck in the nineties. The pillow arrived in just a few days. At first, I intended to put it away for a while. Instead, I decided to tuck it in a corner by the fireplace as a little tease of the cooler days ahead.
Thank goodness, autumn has now arrived here for real. Bring on the pumpkins!
This is the area off of our family room that I like to call the "sunroom."
Fall also brings a few small changes in the basket on the kitchen island.
And of course there are some pumpkins outside, too.
Hope to see you again soon!
Today's tour continues:
Sweet Nothings
Ash Tree Cottage
Fern Creek Cottage
Timeless Treasures
Be sure to visit all the other bloggers on the tour this week!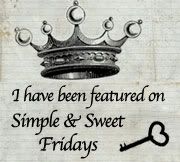 Joining:
Dream. Create. Inspire.
Amaze Me Monday
Met Monday
Wow Us Wednesday
The Scoop
Inspire Me Tuesday
Share Your Cup
Your Inspired Design
Feathered Nest Friday
Simple and Sweet Fridays
Share Your Style
Thursday Favorite Things
Foodie Friday
Friday Favorites