To get rid of reed canary grass, dig up the roots and pull the plant out of the ground. If the plant is too large to dig up, cut it down as close to the ground as possible. Treat the area with a herbicide to prevent regrowth.
Pull up the reed canary grass by hand, being careful to get as much of the root system as possible
This is best done in early spring or fall when the ground is moist
Cut down the remaining stalks with a lawn mower or weed whacker, making sure to cut them as close to the ground as possible
Apply a glyphosate-based herbicide to any regrowth that appears over the course of the growing season
Be sure to follow all label directions and safety precautions when using any pesticides
Where is Reed Canary Grass Native
Reed canary grass is a tall, perennial grass that is native to Europe, Asia, and parts of Africa. It has been introduced to North America, where it is now found in every province and state. Reed canary grass prefers wet habitats, such as wetlands and floodplains.

This grass grows in clumps that can reach up to 6 feet (1.8 m) in height. The leaves of reed canary grass are long and narrow, with a sharp point at the tip. The flowers are small and yellow-green, occurring in dense spikes at the top of the plant.

Reed canary grass is an important food source for many wetland animals, including ducks, geese, and swans. This grass is also used for grazing by cattle and sheep.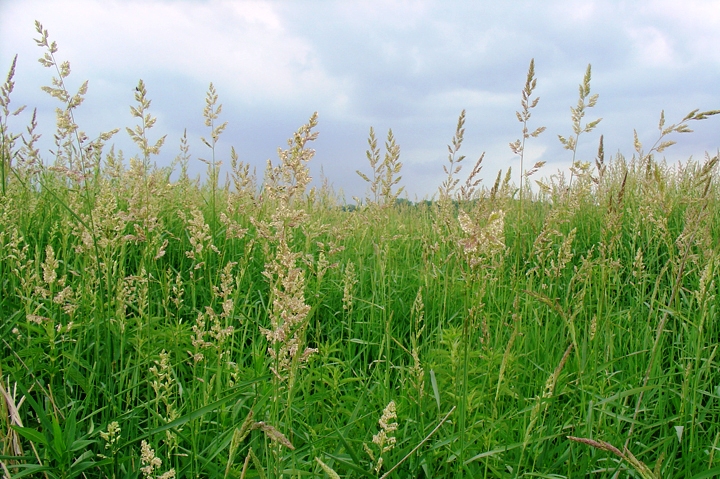 Credit: www.wisconsinwetlands.org
What Kills Reed Grass?
Reed grass, also known as Phragmites australis, is a species of perennial grass that is native to Europe, Asia, and Africa. It is also found in North America, where it is considered an invasive species. Reed grass grows in wetlands and can reach up to 3 meters in height.

The leaves are green and the flowers are brownish-red.
Herbicides can be effective at killing reed grass, but they must be applied carefully so as not to harm other plants or animals. Burning is another option for killing reed grass, but it must be done carefully to avoid damaging surrounding vegetation.
What Chemical Kills Reed Canary Grass?
Reed canary grass (RCG) is a very aggressive invasive plant species that can rapidly take over an area and crowd out native vegetation. It is a problem in many parts of the United States, particularly in wetlands. There are several chemical options for killing RCG, but glyphosate is the most common and effective herbicide.

Glyphosate kills plants by inhibiting the enzyme EPSP synthase, which is necessary for them to produce certain amino acids. This ultimately leads to the death of the plant. Glyphosate is non-selective, meaning it will kill any plant it comes into contact with, so care must be taken when applying it.

It is also important to note that glyphosate will not kill established RCG plants, so it must be applied repeatedly over several years to achieve long-term control.
How Deep are Reed Canary Grass Roots?
Reed canary grass (RCG) is a deep-rooted, perennial grass that can grow up to six feet tall. Its roots can reach depths of up to ten feet, making it one of the deepest-rooting grasses in North America. RCG is native to Europe and Asia, but was introduced to North America in the early 1800s as a forage crop.

It has since become naturalized in many parts of the United States and Canada. RCG is tolerant of wet conditions and flooding, which makes it an ideal plant for restoring wetlands and stabilizing streambanks. The deep roots of RCG help anchor the soil and prevent erosion.

The plant also provides food and shelter for wildlife. In some areas, however, RCG has become invasive, crowding out native plants and altering ecosystems.
Why is Reed Canary Grass a Problem?
Reed Canary grass (Phalaris arundinacea) is a perennial wetland grass that was introduced to North America as a forage crop and ornamental plant. It is now one of the most widespread invasive species in the United States. Reed Canary grass forms dense monocultures that crowd out native plants, change soil chemistry, and alter hydrology.

These changes can degrade wildlife habitat, reduce biodiversity, and increase flood risk. Reed Canary grass is tolerant of a wide range of growing conditions, including flooding, drought, and poor-quality soils. It can spread vegetatively by rhizomes (underground stems) as well as by seeds.

Seeds are dispersed by water, animals, and humans; they can remain viable in the soil for up to 5 years. Once established, Reed Canary grass is difficult to control or eradicate. Mowing may temporarily reduce its cover but will not eliminate it.

Herbicides are effective but must be applied multiple times over several years to achieve long-term control. The best way to prevent Reed Canarygrass invasion is to avoid planting it in the first place.
Conclusion
Reed canary grass is an invasive species that can crowd out native plants and reduce biodiversity. There are several ways to get rid of reed canary grass, including mechanical removal, burning, and chemical herbicides.