In most states, Friendly's restaurants close at 10 pm. However, some locations may have different hours, so it is best to check with your local restaurant. Many Friendly's locations are open late on Fridays and Saturdays, staying open until 11 pm or midnight.
When it comes to closing time, Friendly's is pretty consistent across all of their locations. Most stores close at 10pm, with the exception of a few that close at 11pm. This gives customers plenty of time to enjoy a meal or snack before heading home for the night.
The Real Reason Why Friendly's Are Disappearing
Why Did They Get Rid of Friendly'S?
Friendly's, the chain of family restaurants known for its ice cream and grilled cheese sandwiches, filed for bankruptcy in October 2011. The company was unable to compete with larger chains and struggled to keep up with changing consumer tastes. In 2014, Friendly's was sold to Dean Foods, and most of the restaurant locations were converted into Dairy Queens.

The original Friendly's restaurant opened in 1935 in Springfield, Massachusetts. Brothers Curtis and Spero J. Melik served ice cream dishes inspired by their mother's recipes using only the finest ingredients. The first menu consisted of just six items: three ice cream flavors (chocolate, strawberry, and vanilla) plus three types of sundaes (chocolate chip nougat sundae, royal fudge brownie sundae, and banana split).

Curtis and Spero ran the business together until Spero's untimely death from leukemia in 1939. Afterward, Curtis took over sole ownership and management of Friendly's. Under his leadership, the company expanded rapidly throughout New England during the 1940s and 1950s.

By 1955 there were 100 Friendly's locations across eight states; 10 years later that number had jumped to 500 stores. In 1963 Curtis Melik sold a controlling interest in Friendly's to several private investors led by George Naddaff; he remained on as chairman until 1971 but passed away shortly thereafter at age 54 from complications related to diabetes. Following Melik's death, Naddaff transformed Friendly's from a regional ice cream chain into a national full-service restaurant company complete with table service and an extended menu featuring burgers, salads, seafood dishes, pasta entrees—and of course plenty of desserts like Fribble milkshakes and Brown Bonnet sundaes topped with hot fudge sauce made from the original recipe created by Curtis Melik back in 1935.
What is a Friend Z at Friendly'S?
A Friend Z is a sundae that you can get at Friendly's. It has three scoops of ice cream, whipped cream, chocolate sauce, and a cherry on top.
Who Bought Friendly'S in 1979?
In 1979, the Herrara family bought Friendly's. The Herrara family owned a number of businesses, including a successful ice cream franchise in Ecuador. When they bought Friendly's, they had high hopes for turning the struggling company around.

For the first few years, things went well. The Herrara's invested heavily in marketing and new product development. They also expanded the chain of restaurants, opening up locations across the United States.

However, by the early 1990s, Friendly's was once again struggling. The Herrara's sold Friendly's to Dean Foods in 1995 for $155 million. Under Dean Foods' ownership, Friendly's has gone through several changes – most notably, the sale of its ice cream manufacturing business to Nestle in 2007.
Who Owns Friendly'S Ice Cream?
In 1935, brothers S. Prestley and Curtis Blake founded Friendly Ice Cream Corporation in Springfield, Massachusetts. The Blake brothers opened their first ice cream shop in 1941, and by the 1950s Friendly's had become a well-known East Coast chain. Today, Friendly's has more than 500 locations across the United States.

While it is no longer owned by the Blake brothers, who sold their stake in the company in 1979, Friendly's remains a family-friendly restaurant chain known for its generous portions and classic American comfort food. In 2012, Dean James Trivers and his investment group purchased Friendly's from previous owner Sun Capital Partners for $155 million.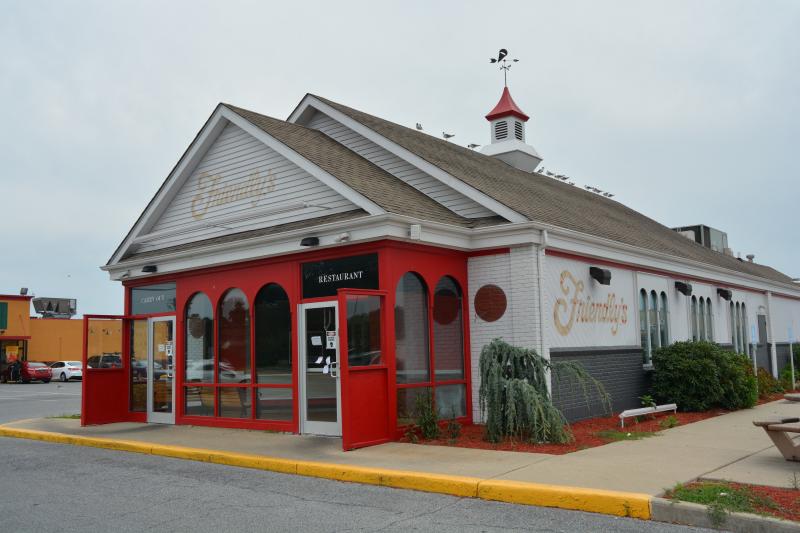 Credit: www.capegazette.com
Friendly'S Menu
If you're looking for a delicious and affordable meal, look no further than Friendly's menu. With a wide variety of options to choose from, there's something for everyone at Friendly's. For starters, try the mozzarella sticks or chicken strips.

If you're in the mood for soup, the chili or broccoli cheddar soup are both excellent choices. For your main course, you can't go wrong with one of Friendly's signature burgers or sandwiches. The grilled cheese is a classic favorite, but the BLT is also very popular.

And don't forget about the sides! The onion rings and french fries are both crispy and delicious.
So next time you're looking for a casual dining option, be sure to check out Friendly's menu.
Conclusion
Friendly's is an American restaurant chain that specializes in ice cream. Founded in 1935, Friendly's has more than 500 locations in the United States. The company also operates a number of franchised restaurants.

Most Friendly's locations are open from 11:00am to 10:00pm Sunday through Thursday, and from 11:00am to 11:00pm on Friday and Saturday. However, hours may vary by location, so it is always best to call ahead or check the website before heading out.