Framing flowers can be done by gathering your materials and following a few key steps. First, start by selecting your flowers and choosing a frame that fits your aesthetic.
Then, prepare the flowers by pressing them and arranging them in the frame before sealing it shut. With these steps in mind, you can easily create a beautiful and personalized floral frame that makes an excellent addition to any home décor.
Whether you're an experienced diy enthusiast or a beginner just starting to explore the world of crafting, framing flowers is a simple and rewarding project that can be enjoyed by anyone. So why not give it a try and add a touch of natural beauty to your space?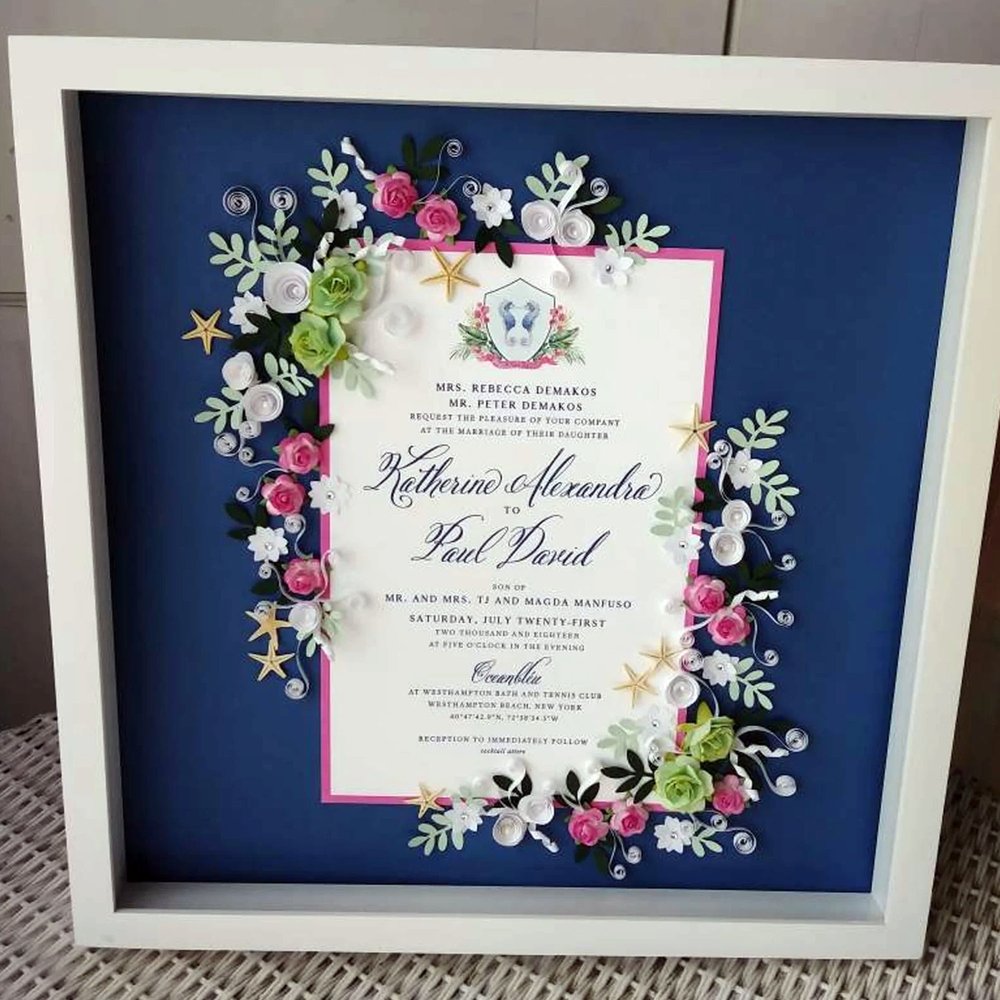 Credit: www.turnageandwatts.com
Gather Your Materials
To frame flowers, you will need dried or fresh flowers, scissors, tweezers, craft paper, heavy books, a picture frame, a glue gun, glue sticks, mounting board and double-sided tape. Gather all materials before you begin. Choose the flowers you want to frame and carefully trim them with scissors.
Use tweezers to adjust the flower arrangement. Line a picture frame with craft paper and let it dry. Once dry, place flowers onto the mounting board. Attach flowers onto the board with double-sided tape and let it dry. Transfer the mounted flowers into the frame and secure with a glue gun.
Enjoy your beautifully framed flowers!
Preparing The Flowers
To frame flowers, you must first prepare them. Cut the stems leaving inch of stem. Remove all leaves and debris from the stems to avoid rotting. Place the flowers between craft paper pages and put them in heavy books. Wait for it to dry for a week to 10 days.
The result is beautiful dried flowers ready for framing. When choosing your flowers, consider the color, size and shape. Use different flowers together for textured and colored designs. There are many ways to frame flowers, but the first important step is the preparation.
Proper preparation is a key factor in keeping the flowers looking good long after you've arranged them. Now give a try at framing flowers to create an appealing and attractive image.
Mounting The Flowers
When it comes to framing flowers, mounting them can be a beautiful way to display them. To begin, cut the mounting board to the same size as the picture frame. Then, arrange the flowers on the board in a pleasing manner, using tweezers to handle the fragile blooms and adjust their positions.
Once you're satisfied with the placement, use double-sided tape to secure the flowers in place. This method is simple, elegant, and makes for a stunning addition to any space.
Framing The Flowers
Framing flowers can be a great way to preserve a special moment. To begin, remove the backing paper from the picture frame. Then, place the mounting board with the flowers in the frame. Secure the mounting board in place using the tabs or clips.
Finally, replace the backing paper and secure it in place. Remember to choose a frame that complements the colors of the flowers and allows for good lighting. By following these steps and using your creativity, you can create a beautiful floral arrangement that will be treasured for years to come.
Displaying Your Framed Flowers
Framing flowers is an excellent way to preserve their beauty. But, what is the best way to display them? Hanging them on the wall is a great option that creates a stunning wall art. Another choice is to place them on a bookshelf or mantlepiece, adding a touch of nature to your decor.
Framed flowers make for fantastic gifts, ideal for anyone who loves nature. With their personalized touch, they make for meaningful gifts that show you care. To frame your flowers, choose an aesthetically pleasing frame that complements the floral arrangement. Then, dry the flowers, arranging them carefully before framing.
Remember to keep the frame away from direct sunlight and moisture and enjoy your beautiful floral decor.
Conclusion
After reading this blog post, we hope you feel confident in your ability to frame flowers beautifully. Remember to carefully choose a frame that complements your flowers and consider using a matboard to add dimension. Make sure to also take into account the location where you'll be displaying your framed flowers – ensure there's enough natural light to showcase their beauty.
Lastly, be sure to use acid-free materials to protect your flowers from damage. With these tips in mind, you'll be able to create a stunning piece of artwork that shows off your appreciation for nature. Happy framing!